Professor
(Prof)
Professors functions mainly just like sages but the one thing that sets them apart is that they have tons of utility skills that's good in any situation.
Professor Builds
NOTE: Availability of the items shown may vary per server
---
Double Bolter Professor
---
Being a bolter build means getting double bolt which enables you to unleash a bolt skill twice! For a pure magic build, a single cast of any bolt spell is enough to take down an opponent in 1 shot.
STATS
INT: 90~99
VIT: 90~99
DEX: 25~60
---
---
Double Bolter Prof Tips
---
---
---
Auto spell / Hindsight Professor
---
Hindsight professors use double casting to unleash a very high damage per second while taking advantage of their weapon slots. They have good ATK and MATK so even an opponent with high def or mdef is not safe when facing this build.
STATS
STR: 50~60
AGI: 60~80
INT: 60~70
VIT: 20~40
DEX/LUK: 50~60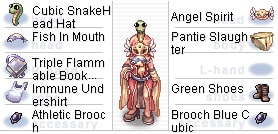 ---
---
Hindsight Prof Tips
---
---
---
Support Professor
---
Support is where professors shine since their skills are mostly utility and good for supporting. Supports focus more on HP and Defense than attack or magic attack because their survival means the survival or their team mates.
STATS
VIT: 90~99
INT: 90~99
DEX/LUK: 25~60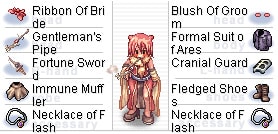 ---
---
Support Prof Tips
---
---