Champion
(Champ)
Meet the grandmaster's Champion!
Champions are heavy damagers and are literally a champion in their field of expertise. They are known to be a notorious boss hunters because of their massive damage skill that can even 1 shot boss monsters.
Champion Builds
NOTE: Availability of the items shown may vary per server
---
Asura / Guillotine Fist Champion
---
The build that champions are known for. Asura strike, also known as guillotine fist, is a skill capable of taking down boss monsters in 1 shot.
STATS
STR: 90~99
INT: 90~99
DEX: 0~40
VIT: 0~40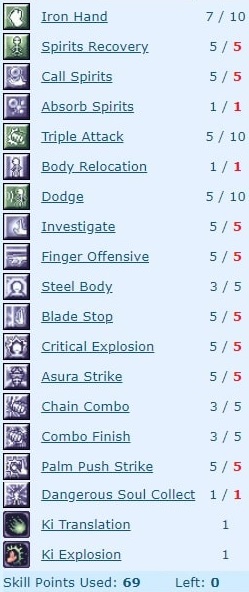 ---
---
Asura / Guillotine Fist Champion Tips
---
---
---
Combo Champion
---
Combo monks are more versatile because of their combat capabilities when compared to asura build, but have lesser asura damage. The special thing about combo skills is that their asura has no casting time when chained to combos.
STATS
STR: 60~80
AGI: 50~70
INT: 60~80
DEX: 40~60
VIT: 0~40

---
---
Combo Champion tips
---
---