loading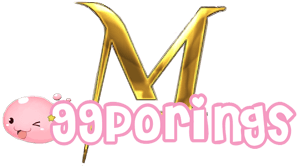 madogear mechanic Build Guide
Madogear mechanics are the only build to go for since it overpowers its second job and transcendent skills by a large margin. Madogear mechanic build have a wide variety of skills that can be used on different situations that can bring you and your team to victory. Aside from being an insane damage dealer, they are also very good at supporting, due to the fact that their support skills can be applied to party members as well. With the fun playstyle and overpowered skills of madogear, you can be sure that you'll never go wrong with this build!
Grinding Spots
Find the best monsters to hunt for your level! press the "Hunt Now" button to proceed to our monster hunter system (opens a new tab)
Hunt Now

successive flying punches
suicidal destruction - strong
forget axe build! madogear is the way to go!
use knuckle boost for boss hunting because it can be endowed by an element
use arm cannon on pvp because it ignores flee/nevermiss and is an area skill but cannot be endowed(forced neutral)
play around with your stats depending on the purpose
unmount from your madogear to get healed, then mount again
use side slide to escape from undesirable situations
use magnetic field to trap opponents then self destruct to secure the kill
use neutral barrier to protect your party from ranged attacks as well as to boost their def and mdef
use anti gravity armor so you won't get affected by area skills like meteor storm or traps
you can use matyr's leash for added mobility
axe mastery is optional because you already have enough attack and physical penetration.
combo: expert precision stone + elemental endow + loud exclamation + overthrust max + madogear + anti gravity armor + knuckle boost