loading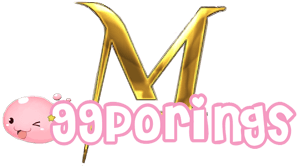 agi crit assassin cross
Agi Crit build assassin cross is the standard build when you talk about assassins. With the enhanced card effects on ragnarok mobile, especially kobold card, assassin cross can be easily built into agi crit build. In addition to this, doubled critical when using katars still apply and crit attacks ignore target's def and flee, making this build good in 1 vs 1. This may be a DPS build assassin cross but don't get fooled, this agi crit build can reach 100k damage in less than 5 seconds, being at par with the damage of sonic blow assassin cross build.
---
Stats
70-90 str
80-99 agi
00-45 luk
00-30 vit
---
Skills
Thief Skills
10 double attack
10 improve flee
10 hiding
10 enchant poison
Assassin Skills
10 katar mastery
10 sonic blow
5 sonic acceleration
10 enhanced enchant poison
5 back sliding
Assassin Cross Skills
10 advanced katar research
10 assassination heart
10 enchant deadly poison
10 free skill points
---
Grinding Spots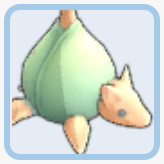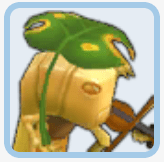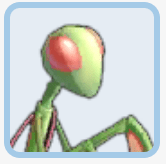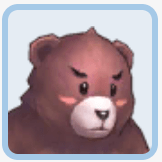 ---
Pets


---
Equipments
Lower Limit



Upper Limit




---
Cards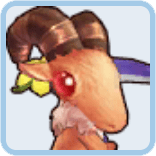 ---
Runes
crit damage
katar mastery
sonic blow
enchant deadly poison
poison pitcher
---
Tips
• Highland parasite card(offhand) : soul breaker delay -0.5s
• Stemword card(accessory) : sonic blow delay -0.3s
• It's wise to create a slave priest
• Invest in LUK early game to get high crit
• Critical attacks ignore target's def
• Critical attacks never miss
• Switch luk with dex to convert to grimtooth build
sonic blow/soul breaker assassin cross
Sonic blow and soul breaker build assassin cross is a burst damage build capable of taking down high HP monsters in a blink of an eye. With their skills having a small delay, plus cards that can reduce the delay further, this build can do around 1 million damage in just a few seconds. Perhaps, the biggest drawback of this build is item dependency, and must be overupgrades, but even with the basic gears, sonic blow and soul breaker build will not disappoint!
---
Stats
70-90 str
70-90 int
00-60 dex
00-30 vit
---
Skills
Thief Skills
10 double attack
10 improve flee
10 hiding
10 enchant poison
Assassin Skills
5 twin blade penetration
10 sonic blow
5 sonic acceleration
10 enhanced enchant poison
5 back sliding
5 free skill points
Assassin Cross Skills
10 enchant deadly poison
10 soul breaker
20 free skill points
---
Grinding Spots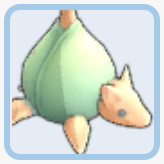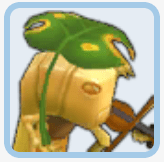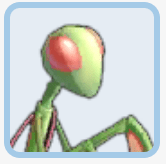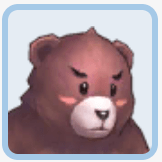 ---
Pets


---
Equipments
Lower Limit



Upper Limit



---
Cards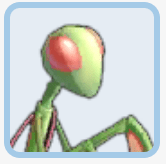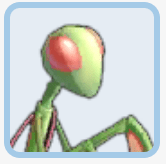 ---
Runes
double attack
sonic blow
enchant deadly poison
soul breaker
poison pitcher
---
Tips
• Bring expert precision stone when doing ET or boss hunting
• Always keep your distance from enemies
| Rune Name | Rune Count | Rune Description |
| --- | --- | --- |
| Medium +++ | 3 | +2.5% more damage on Medium Size monsters |
| Demi-Human +++ | 1 | +2.5% more damage on Demi-Human monsters |
| Poison damage | 2 | Lower the minimum percent of HP damaging for poison by 5% |
| Poison +++ | 2 | Increase Poison Attack to other property DEF resistance +10% |
| Crit Damage I | 2 | Crit Damage +2.5% |
| Crit Damage II | 1 | Crit Damage +5% |
| Stun+ | 3 | Damage against stunned targets +5% |
| Stun++ | 2 | Damage against stunned targets +10% |
| Strong Edge | 1 | +10% chance for [Strong Edge Attack] to crit against poisoned enemies, doing 100% crit damage |
| Strong Edge CD | 2 | [Strong Edge Attack] CD time -0.25 sec |
| Double Attack I | 2 | [Double Attack] damage +5% |
| Double Attack II | 3 | [Double Attack] damage +10% |
| Poison Edge | 3 | [Poison Edge] damage +10% against poisoned enemies |
| Ambush | 5 | Damage of [Ambush] +5% while Hiding |
| Katar Mastery | 3 | [Katar Mastery] P.ATK +25% |
| Grimtooth I | 2 | [Grimtooth] damage +5% |
| Grimtooth II | 2 | [Grimtooth] damage +10% |
| Grimtooth CRIT I | 3 | Give [Grimtooth] 5% chance to critical, damage +20% |
| Grimtooth CRIT II | 2 | Give [Grimtooth] 5% chance to critical, damage +40% |
| Double Armor | 2 | Normal Attack damage +5% if triggered [Double Armor] |
| Sonic Blow skill delay | 1 | [Sonic Blow] skill delay -0.25sec |
| Sonic Blow HIT | 2 | [Sonic Blow] HIT correction +10% |
| Back Sliding | 1 | +25% movement speed for 5 sec after using [Back Sliding] |
| Back Sliding flee | 1 | FLEE +15 for 5 sec after using [Back Sliding] |
| Strengthen Poison | 4 | P.ATK of [Strengthen Poison] +25% |
| Venom Dust | 5 | [Venom Dust] damage +5% |
| Venom Attack I | 2 | [Venom Attack] damage +5% |
| Venom Attack II | 2 | [Venom Attack] damage +10% |
| Venom Attack strong | 1 | 10% chance that [Venom Attack] will apply a poison effect that cannot be cured and recovery items cannot be used |
| Slash Attack skill delay | 2 | [Slash Attack] skill delay -0.25sec |
| Enchant Deadly Poison | 5 | Consume 1 more Poison Bottle to have P.ATK+2% when using [Enchant Deadly Poison] |
| Soul Breaker | 5 | The Min and Max damage of the random damage of [Soul Breaker] +20% |
| Soul Breaker INT | 5 | [Soul Breaker] deal extra 6 point damage with every INT point |
| Soul Breaker skill delay | 4 | [Soul Breaker] skill delay -0.25sec |
| Meteor Assault | 5 | [Meteor Assault] has 20% chance to deal extra 10% critical damage |
| Meteor Assault skill delay | 3 | [Meteor Assault] skill delay -0.25sec |
| Poison Pitcher | 1 | Learn [Poison Pitcher]: Throw a Posion Bottle on a target to deal damage on a target and enemies around target. They will also get extra 30% damage from Poison skills |
| Poison Pitcher II | 7 | Lower the Max HP of the targets on the area of [Poison Pitcher] by 1% and receive extra 10% damage on Poison skills |