loading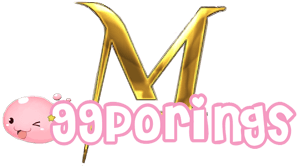 sphere parasitism creator
Sphere Parasitism Build Creators are early to mid game monsters and can even be the late game final build. With their skill 'Sphere Parasitism' they can deliver as much as 100k+ damage in just a few seconds. Creators aren't as popular as other classes, but people will change their mind once they see the true power of this class.
---
Stats
80-99 str
80-99 vit
60 total dex
---
Skills
Merchant Skills
10 cart attack
10 loud exclamation
5 enhance cart
10 funding
5 change cart
Alchemist Skills
5 sphere mine
5 sphere parasitism
3 call homunculus(amistr)
2 resurrect homunculus
5 homunculus strength
10 life psychic
10 free skill points
Creator Skills
10 gene research
10 homunculus strength II
10 hell plant
5 super life psychic
2 resurrect homunculus
3 free skill points
---
Grinding Spots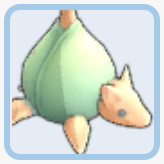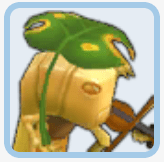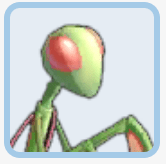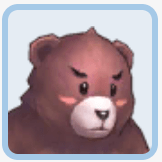 ---
Pets

---
Equipments
Lower Limit

Upper Limit

---
Cards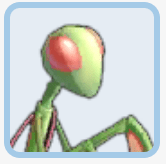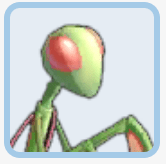 ---
Runes
sphere parasitism
amistr blessing
blood lust
restore homunculus
hell plant
---
Tips
• Homunculus and hell plant can be used to distract boss monsters
• Sphere parasitism damage is based on patk only
acid demonstration creator
Acid Demonstration Build Creators are also known as tank killers, due to the fact that their skill 'Acid Demonstration' increases it's damage the higher the target's vit is. If you're into PVP, this class would not disappoint!
---
Stats
80-99 str
80-99 int
60 total dex
00-50 vit
---
Skills
Merchant Skills
10 loud exclamation
10 funding
5 change cart
10 discount
5 overprice
Alchemist Skills
5 acid terror
5 acid demonstration
5 sphere mine
5 sphere parasitism
1 call homunculus
10 axe hammer mastery
5 homunculus mastery
2 pharmacy
Creator Skills
5 powerful acid demonstration
10 improved acid demonstration
10 gene research
4 pharmacy
11 free skill points
---
Grinding Spots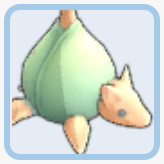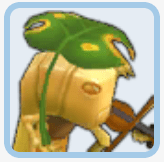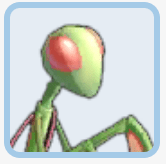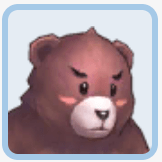 ---
Pets

---
Equipments
Lower Limit

Upper Limit


---
Cards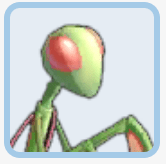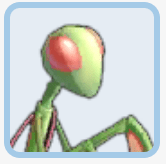 ---
Runes
sphere parasitism
amistr blessing
blood lust
restore homunculus
hell plant
---
Tips
• Homunculus and hell plant can be used to distract boss monsters
• Acid Demonstration damage is based on patk & matk
| Rune Name | Rune Count | Rune Description |
| --- | --- | --- |
| LUK Transform | 5 | Get 0.2 MATK for every 1 LUK |
| VIT | 5 | VIT +1 |
| STR | 5 | STR +1 |
| Ignore Def | 5 | Ignore Def +1% |
| Ignore MDEF | 3 | Ignore MDEF +1% |
| INT | 5 | INT +1 |
| DEX | 3 | DEX +1 |
| Max HP | 4 | Max HP +1% |
| INT Transform | 5 | Get 0.2 PATK for every 1 INT |
| Normal Attack - Powerful | 5 | Normal Attack +3% |
| Cart Revolution - Powerful | 3 | [Cart Revolution] damage +10% |
| Lif Blessing | 5 | Call Lif: [Demonstration] damage +3%, [Acid Terror] damage +3% |
| Vanilmirth Blessing | 5 | Call Vanilmirth: MATK +20 |
| Amistr Blessing | 5 | Call Amistr: PATK +20 |
| Caprice - Cold Bolt | 1 | Call Vanilmirth: [Caprice] can be set as skill interface [Cold Bolt] |
| Caprice - Powerful | 1 | Call Vanilmirth: [Caprice] damage +10% |
| Caprice - Fire Bolt | 1 | Call Vanilmirth: [Caprice] can be set as skill interface [Fire Bolt] |
| Caprice - Lightning Bolt | 1 | Call Vanilmirth: [Caprice] can be set as skill interface [Lightning Bolt] |
| Acid Terror - Specialization | 2 | [Acid Terror] skill delay -0.25 |
| Acid Terror - Powerful | 3 | [Acid Terror] damage + 5% |
| Axe Mastery | 5 | PATK +15 when using Axe |
| Sphere mine - powerful | 2 | [Sphere Mine] PATK formula +30% |
| Sphere parasitism - powerful | 2 | [Sphere Parasitism] damage +10% |
| Touch of heal | 1 | Call Lif: [Touch of Heal] increase healing effect +15%, consume orange slim potion |
| Demonstration - powerful | 3 | [Demonstration] damage +10% |
| Homunculus - skill | 5 | Homunculus will get skill point +1 |
| Homunculus - surgery | 3 | Obtain skill: Lif[Photosynthesis], Amistr[Bloodlust], Vanilmirth[Magical Absorb] |
| Wild roar - buff | 1 | Call Amistr: [Wild Roar] increase range effect +1.5 meters |
| Hell plant - specialization | 2 | [Hell Plant] skill delay -0.25 |
| Hell plant - powerful | 3 | [Hell Plant] damage +5% |
| Hell plant - mystery | 1 | [Hell Plant] add plant +1 |
| Acid demonstration - specialization | 2 | [Acid Demonstration] skill delay -0.25 |
| Acid demonstration - powerful | 4 | [Acid Demonstration] damage +8% |
| Acid demonstration - sp | 2 | [Acid Demonstration] sp consumption -10% |
| Restore homunculus | 5 | [Restore Homunculus] skill +1, max hp recovery +2% every 0.5s |
| Chemical protection helm | 3 | Add buff of [Chemical Protection Helm] when using [Chemical Protection Weapon] |
| Chemical protection shield | 3 | Add buff of [Chemical Protection shield] when using [Chemical Protection Weapon] |
| Mace mastery | 3 | When using mace weapon, MATK +10 |