loading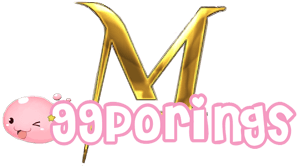 full support/slave/judex high priest
Full support / Slave build high priests are made to keep a class to it's maximum potential. They are usually seen together with another class, usually a battle class in order to provide support. With out a support class like priests, overcoming boss hunts would be a pain.
---
Stats
80-99 int
80-99 vit
00-30 dex
---
Skills
Acolyte Skills
10 blessing
10 increase agility
10 heal
10 kyrie eleison
Priest Skills
4 resurrection
2 aspersio
5 gloria
5 magnificat
5 clearance
9 sanctuary
10 impositio manus
High Priest Skills
1 suffragium
10 safety wall
10 meditatio
5 angelus
5 assumptio
3 lex divina
1 lex aeterna
5 free skill points
---
Grinding Spots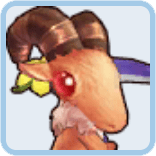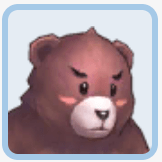 ---
Pets

---
Equipments
Lower Limit
Upper Limit


---
Cards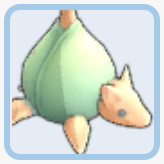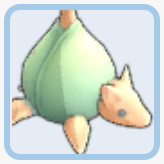 ---
Runes
heal
double heal
lasting heal
holy attack
kyrie eleison rush
impositio manus
warp portal
double portal
suffragium duration
---
Tips
• Always bring blue gemstones when in party
• Use low delay skills when in situations like ET runs
• Always consider your skill's cooldown when using them
• Use judex(level 1) to solo level
turn undead/magnus exorcismus/judex high priest
Turn undead/Magnus exorcismus build high priests are undead monster's worst nightmare as they can easily eliminate an undead monster however high it's HP is. In addition to this, magnus exorcismus can kill undead monsters in an area. They are also a good mobber and boss hunters due to the fact that most high level MVPs are either dark or undead. Additionally, with the Magnus exorcismus - mastery rune, magnus exorcismus can inflict damage to non-undead monsters!
---
Stats
80-99 int
30-60 vit
30-60 luk
00-30 dex
---
Skills
Acolyte Skills
10 blessing
10 increase agility
10 heal
10 kyrie eleison
Priest Skills
10 turn undead
5 gloria
10 magnus exorcismus
10 sanctuary
5 magnificat
High Priest Skills
10 meditatio
3 lex divina
1 lex aeterna
5 angelus
5 assumptio
3 suffragium
1 jud/judex
10 safety wall
2 free skill points
---
Grinding Spots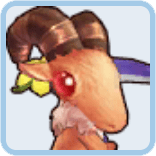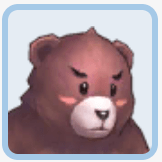 ---
Pets

---
Equipments
Lower Limit
Upper Limit
---
Cards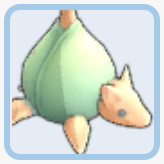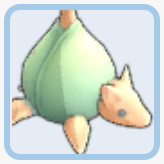 ---
Runes
magnus - mastery
magnus - empower
suffragium duration
turn undead
heal
holy attack
kyrie eleison rush
---
Tips
• Always bring blue gemstones
• Always consider your skill's cooldown when using them
• Magnus combo is kyrie, safety wall, magnus, then sanctuary
| Rune Name | Rune Count | Rune Description |
| --- | --- | --- |
| Ignore DEF | 3 | Ignore DEF +1.0% |
| MDEF | 5 | MDEF +2% |
| Auto Silence | 5 | 2% chance to silence target for 1sec when auto attacking, duration halved in PVP |
| Auto Gloria | 1 | 5% chance to auto cast the learned skill Lv. Of [Gloria] when auto attacking |
| Auto Impositio Manus | 1 | 3% chance to auto cast the learned Lv of [Impositio Manus] while attacking |
| Normal ATK (MATK) | 8 | The Influence of MATK to Acolyte/Priest/High Priest normal atk +7% |
| Normal ATK (STR) | 2 | The Influence of STR to Acolyte/Priest/High Priest normal atk +5% |
| Holy Attack | 3 | Holy Attack +1% |
| DEF | 5 | DEF +2% |
| Holy Attack II | 1 | Holy Attack +2% |
| Heal | 5 | Healing amount of [Heal] +2% |
| Lasting Healing | 3 | Targets affected by [Heal] will get a regen buff for the next 7 sec, regenerate 10% of the [Heal] Amount every 3sec. |
| Lasting Healing II | 4 | Healing amount of [Lasting Healing] by 5% |
| Kyrie Eleison | 3 | Gain +20% movement speed for 1sec. after receiving [Kyrie Eleison] |
| Mace Mastery | 3 | [Mace Mastery] P.ATK +60% |
| Ruwach | 1 | [Ruwach] can be stacked up to 10 times through continous casting |
| Magnificat | 3 | [Magnificat] Skill Delay -10% |
| Sanctuary | 3 | [Sanctuary] Heals -50% times, but Healling effectiveness +10% |
| Impositio Manus | 4 | P/ATK effect of [Impositio Manus] +5% |
| Recovery | 2 | Randomly remove 1 buff status on target while using [Recovery] on enemy |
| Holy Amplification | 5 | Stun chance of [Holy Amplification] +15% but CD time of [Holy Light] +2sec |
| Magnus Exorcismus | 3 | [Magnus Exorcismus] skill delay -7% |
| Turn Undead | 3 | If [Turn Undead] fails to kill an Undead, regain 7% HP of the damage dealt, if the target isn't Undead this value is reduced by 1/2 |
| Suffragium (delay) | 3 | [Suffragium] skill delay -5% |
| Suffragium (duration) | 3 | [Suffragium] skill duration +2sec |
| Suffragium (sp) | 3 | Change the skill effect of [Suffraguim]: every party member's skill CD duration -8% |
| Lex Divina | 3 | Change the skill effect of [Lex Divina] : extend all skill casting time casted by the enemy. Casting time +150% and fix cast time +1sec with every rune point |
| Lex Divina (SP) | 3 | The target that received [Lex Divina] will lost 2% of max SP every sec |
| Decrease AGI | 1 | Expand the area of [Decrease AGI] to the target and 3 enemies around the target. |
| Warp Portal | 1 | Obtain [Warp Portal] Lv 1: Type "/memo" to save a warp point. You may now warp party members to the memo warp pointed. (Cost 1 Blue Gemstone) |
| Double-Sided Portal | 2 | Learn [Double-Sided Portal]: cast a portal that can only be seen by party members within a certain area, the portal can be destroy by AOE skill (Consume 1 Blue Gemstone) With every rune point: Portal duration +100sec, Portal's HP +5000, can only have |
| Redemptio | 2 | Obtain [Redemptio] Lv 1: Revives all dead party members within a certain range at once with 30% HP. Lv 2: They are revive 50% HP (Cost 2 Blue Gemstones) |
| Double Healing | 3 | Obtain [Double Healing] Skill Lvl +1: Marks a target for [Double Healing]. For the next 10sec whenever you cast [Heal] on others, the mark target will be healed fo 10% of the original effect (Single target only) |
| Double Healing II | 5 | Duration of [Doluble Healing] +3sec |
| Faithful Prayer | 5 | Obtain [Faithful Prayer] Lv. 1 : Continously Pray for a party member for 5sec so they won't die upon receiving fatal damage, each point increases the duration by 1sec. (Cost 1 Blue gem) (Priest unable to do anything while praying) |
| Faithful Prayer II | 5 | Obtain [Faithful Prayer] Lv. 1 : Continously Pray for a party member for 5sec so they won't die upon receiving fatal damage, each point increases the duration by 1sec. (Cost 1 Blue gem) (Priest unable to do anything while praying) |
| Faithful Prayer II | 5 | -5% damage taken by priest while praying |
| Repent | 3 | Obtain [Repent]Lv 1: Hit a single enemy for 150% P.ATK as holy dmg and put them into a state of Repentance for 6secs, making them take +30% dmg from the caster's auto attack |
| Repent II | 3 | The enemy affected by Repentance loses HP as magic dmg +20% for every 2sec |