loading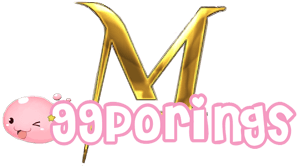 agi crit champion
Agi Crit champion is an emerging build in the world of ragnarok mobile, with the improvement of card and equipment effects, creating an agi crit build champion is now possible. This build pretty much functions like agi crit sinx, except that champions have a very massive burst damage thanks to their skill asura strike. This build doesn't just rely on crit attacks, they also have skills like investigate, finger offensive, and combo skills. Just switch your LUK to DEX, then get all the combo skills/runes to convert to combo build!
---
Stats
70-99 str
70-99 agi
30-60 luk
00-30 vit
00-30 int
---
Skills
Acolyte Skills
9 blessing
9 increase agility
5 kyrie eleison
9 mace mastery
3 heal
1 holy strike(for pvp)
1 ruwach(for pvp)
3 light shield(for pvp)
Monk Skills
5 call spirit
1 zen
5 critical explosion
8 flee
5 steel body
5 investigate
5 asura strike
5 spirit recovery
1 body relocation
Champion Skills
10 preemptive strike
3 spirit bomb refining
10 critical explosion passive
5 finger offensive
5 blade stop
1 ki explosion
1 palm push strike
5 free skill point
---
Grinding Spots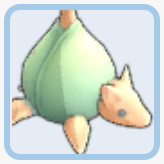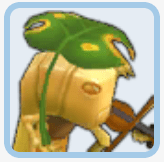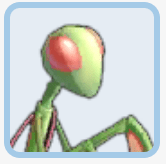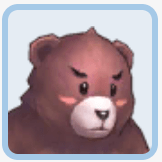 ---
Pets


---
Equipments
Lower Limit

Upper Limit



---
Cards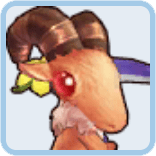 ---
Runes
atk% while normal attacking
agi+
ignore def%
critical explosion aspd
asura dmg ratio
finger offensive cast time
kyrie eleison rush
steel body aspd penalty reduction
---
Tips
• Critical explosion(monk skill) already gives +20 crit
• Use expert precision stone when using knuckles, it removes size penalty
• % damage cards is a must to boost asura damage
• Asura is always neutral
• Asura doesn't work on mini mvp, only on mvp
• You can convert to combo monk by adding combo skills + change luk to dex
asura champion
Unlike agi crit or combo build champions, Asura build champions focuses on taking down an opponent as fast as possible. With their skill asura strike, dealing a very high damage that can 1 shot opponents is possible. Just remember that a high SP pool is an important factor to increase your asura damage. With a skill that can almost reach 1 million damage, asura build champion is never a stranger in boss hunts!
---
Stats
70-99 str
70-99 int
60 total dex
---
Skills
Acolyte Skills
10 blessing
9 increase agility
5 kyrie eleison
10 mace mastery
2 heal
1 ruwach(for pvp)
3 light shield(for pvp)
Monk Skills
5 call spirit
1 zen
5 critical explosion
5 steel body
5 investigate
5 asura strike
5 spirit recovery
1 body relocation
8 free skill points
Champion Skills
10 spirit bomb refining
10 critical explosion passive
5 finger offensive
5 blade stop
1 ki explosion
1 palm push strike
8 free skill points
---
Grinding Spots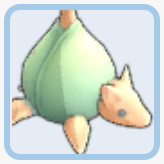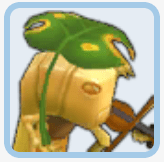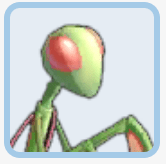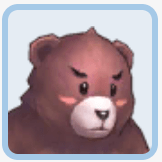 ---
Pets
---
Equipments
Lower Limit


Upper Limit


---
Cards


---
Runes
atk% while normal attacking
agi+
ignore def%
critical explosion aspd
asura dmg ratio
finger offensive cast time
kyrie eleison rush
steel body aspd penalty reduction
---
Tips
• Use expert precision stone when using knuckles, it removes size penalty
• % damage cards is a must to boost asura damage
• Asura is always neutral
• Boost your SP and PATK as much as possible
• Asura doesn't work on mini mvp, only on mvp
• Start off as agi crit build for easy leveling
• Use magnum break from marine sphere card before using asura
| Rune Name | Rune Count | Rune Description |
| --- | --- | --- |
| Normal ATK | 3 | ATK +3% while doing normal attack |
| Crit DMG | 4 | Crit Damge +1% |
| STR | 3 | The rate of attack that get from STR +5% |
| AGI | 5 | AGI +1 |
| HP | 5 | HP +1% |
| DEF | 5 | DEF +1% |
| Ignore DEF | 5 | Ignore DEF +1% |
| Stun + | 3 | Damage to Stun target +10% |
| Silence + | 5 | Damage to Silence target +3% |
| Heal | 5 | Healing amount of [Heal] +2% |
| Lasting Healing | 3 | Targets affected by [Heal] will get a regen buff for the next 7 sec, regenerate 10% of the [Heal] Amount every 3sec. |
| Lasting Healing II | 4 | Healing amount of [Lasting Healing] by 5% |
| Kyrie eleison rush | 3 | Gain +20% movement speed for 1sec. after receiving [Kyrie Eleison] |
| Ruwach | 1 | [Ruwach] duration +10sec |
| Iron Fist | 3 | Attack increasing effect of [Iron Fist] +20% |
| Call Spirit MDEF | 3 | Ignore MDEF+1% with every Spirit Spheres carried |
| Crit Explosion | 5 | ASPD +1% in Critical Explosion state |
| Triple Attack | 3 | [Triple Attack] damage +10% |
| Raging Quadruple Blow | 3 | [Raging Quadruple Blow] damage +5% |
| Raging Thrust | 3 | [Raging Thurst] Damage +5% |
| Steel Body SP | 2 | SP consumption of [Steel Body] -5% |
| Steel Body ASPD | 3 | ASPD penalty of [Steel Body] -3% |
| Steel Body Cast | 1 | [Steel Body] Fixed casting time -0.2sec |
| Investigate | 3 | Deal Magic damage with 10% MATK by using [Occult Impaction] |
| Investigate SP | 2 | SP consumption of [Investigate] -10% |
| Spirit Recovery | 3 | Auto recovery effect of [Spirit Recovery] +10% |
| Asura | 16 | Part of damage ratio in the formula [Skill Lv x 4 + remaining SP / 100] of [Asura Strike] increase by 0.6 |
| Tiger Knuckle Fist | 3 | [Tiger Knuckle Fist] damage +5% |
| Chain Crush Combo SP | 2 | [Chain Crush Combo] SP consumption -10% |
| Finger Offensive | 3 | Deal Magic damage with 10% MATK by using [Finger Offensive] |
| Finger Offensive Cast | 2 | [Finger Offensive] Fixed casting time -0.25sec |
| Ki Explosion | 3 | [Ki Explosion] damage +5% |
| KI transfer | 2 | Learn [Key transfer]; Transfer your spirit spheres to another member with max amount 1 per time |
| Warp Portal | 1 | Obtain [Warp Portal] Lv 1: Type "/memo" to save a warp point. You may now warp party members to the memo warp pointed. (Cost 1 Blue Gemstone) |