Revo-Classic Support Bard/Dancer Guide
99porings.com Revo-Classic Support Bard/Dancer Guide
Bard/Dancer is built to be a support due to the skills they have. This build utilizes all the skills they have and provide support for the party. Despite being a support, they can also do well on their own.
Primary stat: Int(SP increase) and Vit(HP/DEF)

Secondary stat" Dex and Agi (if you want to solo level)
⭐️ Power 0/10: Support bard/dancer are non-combat and only focuses on empowering their party.
⭐️ Survivability 8/10: Support Bard/Dancer is pretty tanky because their stats and items focuses on damage reductions.
⭐️ Playability: Easy: Find a party and be a support.
⭐️ Zeny Efficiency 7/10: If you can find party all the time, then saving up is just easy.
⭐️ Boss Hunting Capabilities 0/10: They are a non-combat class but they can support their party when boss hunting.
Watch our Support Bard/Dancer in action!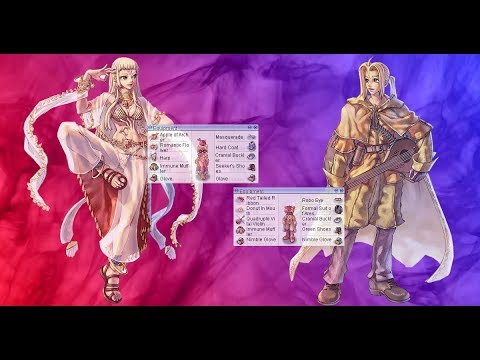 For revo classic guides, you may visit us at:
Website http://99porings.com
Forums: http://99porings.com/forums
Facebook: https://facebook.com/99porings